We are happy to offer many special dressage horses at all levels. We have built a worldwide network between dressage riders, salesbarns and breeders to be able to show you high quality dressage horses with only one goal: FIND YOUR DREAM HORSE!!!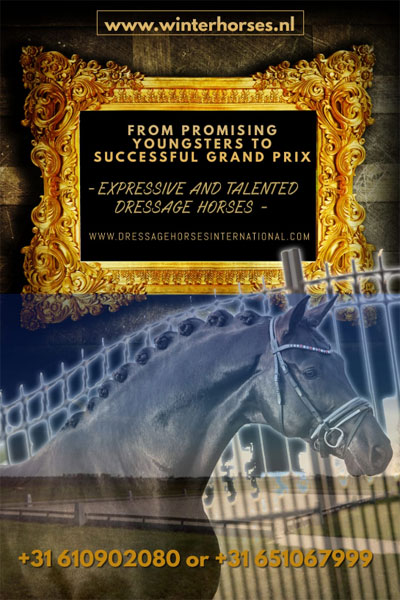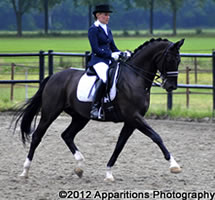 Send us your requirements of the horse you would like to find and we stay within your budget and offer the horses that fit your criteria and wishes.
We have a large selection of dutch KWPN horses or german breed dressage horses, Competition horses, Young Rider horses, PSG and intermediaire horses and Grand Prix Horses.
We can proudly say that our horses are well trained, have a high rideability, are well bred and easy to ride with all the quality to compete and become your special partner.
We want our horses to be light and sound, with good temperaments, atlethic, well bred and competetive!! We select our horses and the ones we show to have these special details.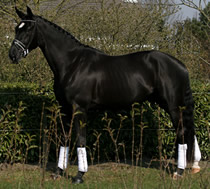 We can offer you TOP quality dressage horses at all levels but also when you are looking to find an all round pleasure horse, we can fullfill your needs.
You can reach us 7 days a week and will be happy to welcome you at our stables.
We offer:
To pick you up from the airport Amsterdam Schiphol or Rotterdam airport.
Show you many great horses in a well organised schedule.
Take care of the vetting and send you the results with an english report as well as X rays on a CD rom or email the X rays to your vet.
We make the hotel reservations near the barn.
We drive you to see the horses, no charge.
We can take care of the shipping and quarantain.
Please do not hesitate to contact us when you want to come to the Netherlands and find your DREAMHORSE!!!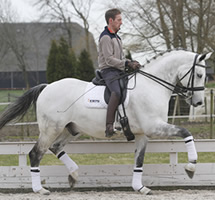 We would like all details, like minimum and maximum age, size and level of training, as well as only geldings or also mares and stallions??
Also a price indication would be highly appreciated.
Our prices are :
For nice young dressagehorses with good gaits and great temperament the price will be in between euro 15.000 until euro 35.000
For high quality young dressage horses the price will be in between euro 25.000 until 50.000
For top quality young dressage horses our price will be in between euro 50.000 until 100.000 or higher.
For a nice schoolmaster dressage horse our price range is in between euro 25.000 until 45.000
For a highquality dressage schoolmaster our price range is in between euro 35.000 until 100.000
For TOP quality dressageschoolmasters the price starts at euro 100.000 and goes up all depending on level and age.
For Top quality dressage horses there is really no price as we all know that these prices can be very high and all depends then on what one wants to spend and what is available at that time.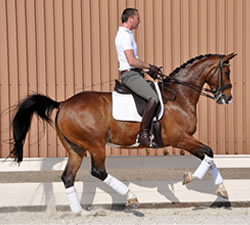 Ofcourse we also have great 3rd and 4th level dressage horses in all different price ranges, 6 to 10 yrs old dressage horses from euro 25.000 until 100.000.
Please do not hesitate to ask for horses at a lower price as we might have the one for you anyway!!!
We are located in the southwest of Holland about one hour drive from amsterdam airport and 20 minutes away from Rotterdam airport.